Featured Talks
On Tuesday, choose which 75-minute sessions to attend from two tracks. No advance selection is necessary. Also, we'll provide an awesome lunch.
Choose Abby or Marc at 8:30am
Language: Your Organization's Most Important and Least Valued Asset
with Abby Covert
in Plaza A–B
Language is personal. It can be political and messy to negotiate. We depend on it to communicate and collaborate with others in the workplace. The language we use in experiences encourages people to make choices. When the words we use are at odds—contradictory, repetitive, vague, and imprecise—they lead to misunderstandings with co-workers, stakeholders, and users.
Abby will show us how to ask for clarity around language: to collaborate on decisions, and facilitate productive conversations. She'll share strategies for paying close attention to the language choices you make. Defining and standardizing an organization's vocabulary is a murky task, but the surest way to help it reach its goals.
Abby will show you how to:
Communicate the value of a controlled vocabulary
Take logical steps to control an uncontrolled vocabulary
Use methods for talking about language that won't make everyone's head spin
Abby's talk will overlap on the section of Ontology that she covers in her workshop.
Building Service Design into Your Team's DNA
with Marc Stickdorn
in Plaza C
Marc will share the story of how a book he co-authored—This is Service Design Thinking—led to his role in developing software to support service design projects, and to creating a business that integrated service design principles into every aspect.
We'll learn how he utilized service design thinking to prototype everything from product features to the business model, to how he priced products. He'll share lessons from building his business: what worked, what didn't, and how he integrated concepts and methodologies like Lean Startup, Agile, Service Design, Design Thinking, and more, into one big customer-centered "thingie."
Marc will show you how to:
Start a service design practice ASAP
Use specific methods and tools in your service design practice / design sprints
Include customers in your entire development process
Apply service design thinking principles to your design practice
Marc's talk will have a small overlap with what he covers in his workshop.
Choose Kim or Whitney at 10:15am
Unlock Your Inner UX Leader
with Kim Goodwin
in Plaza A–B
It's tough to know how effective we are as UX leaders, outside of the dreaded 360-degree feedback review process. UX professionals are busy advocating for process and best practices, building team skills, and mentoring future leaders. There is little time for reflection.
Kim will share tools that we can use to guide and reflect upon our work: how effective we are at helping our organizations deliver better experiences. It's not just our skills that make us great leaders, but how our style fits within the needs of the team and the organization in which we work. Learn how to identify the skills you have that benefit you, and the areas where you need to grow.
Kim will show you how to:
Recognize essential skills in UX leadership, so you can create your own skill development plan
Assess what your specific organization and team needs from you as a UX leader
Identify clues your team is giving you about your leadership style, so you can develop a more realistic sense of yourself as a leader
Kim's talk shows how to put the concepts she covers in her workshop into practice in the real world. You'll get value even if you didn't attend her workshop.
Storytelling: Making Sense of Research Data
with Whitney Quesenbery
in Plaza C
How do we know we are creating the right product for our customers? Research is where we typically begin to understand user habits and interests. However, communicating the user patterns, behaviors, perceptions, and motivations we identify through research is no small endeavor.
Whitney will show us how she uses stories to communicate and align teams around customer insights. Storytelling can translate research into a narrative that is easily grasped and understood, encourages compassion, and places teams into the mindset of their audience. Stories tied to user research help teams design for people who have interests and habits apart from their own.
Whitney will show you how to:
Communicate the entire user journey through story
Convince skeptical team members of the value of storytelling to convey customer data and research
Ask the right questions during research and testing to gain customer insights
Experience problems through the eyes of your customers
Whitney's talk shows real-world examples of themes she covers in her workshop. You'll get value even if you didn't attend her workshop.
Everyone sees Jared at 12:45pm
Beyond the UX Tipping Point
with Jared Spool
in Plaza A–B
For the longest time, making a great experience for the user was a business-strategy luxury item. A great product only had to work and ship. A great experience was a nice-to-have, not a requirement. Times have changed. The cost of delivering a product is no longer a barrier to entry. Quality is no longer a differentiator. What's left? The user's experience.
Every part of the organization must be infused with an understanding of great design. Your organization has to cross the UX Tipping Point. You must increase everyone's exposure to users, communicate a solid experience vision, and install a culture of continual learning. With that, design will become your organization's competitive advantage.
Choose Richard or Dan at 2:30pm
Product Leadership: Launching Awesome Products by Building Successful Teams
with Richard Banfield
in Plaza A–B
Though they come from all backgrounds, great product leaders share the same set of soft and hard skills. How great leaders are made—how they are nurtured and mentored—is complicated and misunderstood. Are there proven methods that we can use to ensure leadership growth and success? How do we measure it?
Richard will draw on his research into product leadership to discuss how great leaders are developed. We'll learn the skills all such leaders share, and how we can build them. How high-performing organizations build leaderships skills. And how can we nurture, mentor, and lead effective product teams while also delivering value to customers.
Richard will show you how to:
Strengthen your leadership skills, such as communication, presentation, conflict resolution, and empathy
Explore the skills and characteristics that great product leaders share
Perform simple exercises that encourage collaboration and build trust
Structure teams in ways that allow people to grow their skills
Learn how to lead and influence product teams, even when you're not the manager.
Richard's talk will resonate with important themes he will cover in his workshop. If you're attending Richard's workshop, you don't have to go to this talk. You'll get value from attending both.
Which New Skills Should Designers Pursue?
with Dan Mall
in Plaza C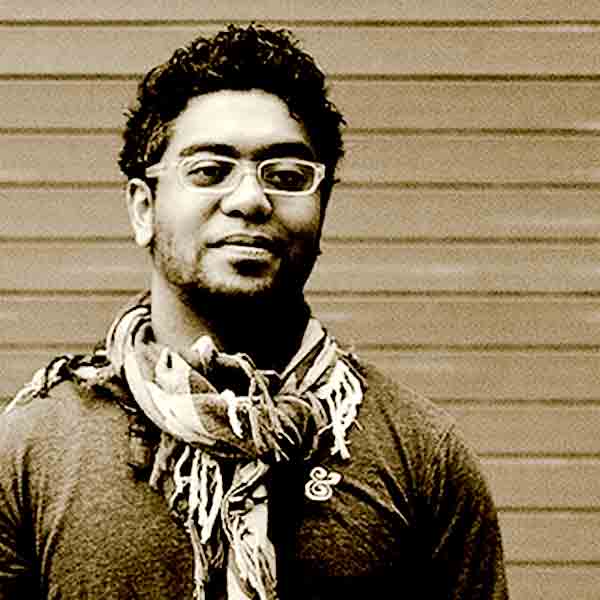 Design competencies have evolved beyond Photoshop and Sketch for designers to remain competitive and relevant. Should you be coding more, and if so, what should you be learning? What role should design play in creating and maintaining design systems? How should design fit within Agile workflows? What should you focus on?
Dan will share stories and perspectives that answer these questions and more. He'll provide specific techniques to help designers become indispensable at their work. And he'll provide direction on where he thinks designers should focus their energy: what new skill sets to get under your belt, and how teams can collaborate to produce high-quality products.
Dan will show you how to:
Determine which coding skills you will benefit from learning
Integrate your skills with other team members to find the right balance of skill sets and increase team productivity
Collaborate better with engineers and product managers
Dan's talk outlines principles and examples he will expand on during his workshop. If you're attending Dan's workshop, you don't have to go to this talk. You'll get value from attending both.
Choose Steph or Nathan at 4:15pm
Lessons Learned from Managing a Design Team
with Steph Hay
in Plaza A–B
Where do you begin when you've been asked to manage a large design team for the first time? More often than not, we are thrust into opportunities without the benefit of formal training. Management training is often ad hoc and on the job. The lessons learned are hard, and the failures even harder.
Steph will take us through her experiences managing teams of three, to 450. As a manager, your team looks to you for direction, feedback, and guidance. But it's those soft skills, such as compassion, the ability to listen and learn from mistakes, cultivating a management philosophy, and a commitment to the success and development of everyone, that help us navigate the toughest challenges.
Steph will show you how to:
Recognize that you have the power to shape the environment in which you and your team work
Inspire collaboration, trust, and candor in your team
Develop a management philosophy, set boundaries, and focus on outcomes
Recognize the values and motivations that each person on your team brings to the table
Understand the importance of listening and compassion in your work
Steph's talk will not overlap with the topics of her workshop.
A Design System Operator's Playbook
with Nathan Curtis
in Plaza C
It's not hard to convince organizations and product teams of the value that a design system brings. Design systems create efficiency, increase team productivity, and support a consistent visual experience. It is hard, however, to communicate how a system should be structured and supported, and to get product teams to commit to using them.
Nathan will show us how to create a system that works as a product that serves other products. He'll show us how successful systems are composed of cross-disciplinary teams. He'll explain why a system goes beyond a UI library for other teams to reference. And he'll show us models for creating and operating a system, and coordinating that effort across an enterprise.
Nathan will show you how to:
Model systems teams
Identify the best candidates in your organization to be on a systems team
Organize system work and communicate it to others, including product teams and executives
Communicate how products incrementally rely more on their system
Nathan's talk dives deeper into a few of the topics that he will cover in his workshop. If you're attending Nathan's workshop, you don't have to go to this talk. You'll get value from attending both.